Oct 24
Sky Report: October 24 – 30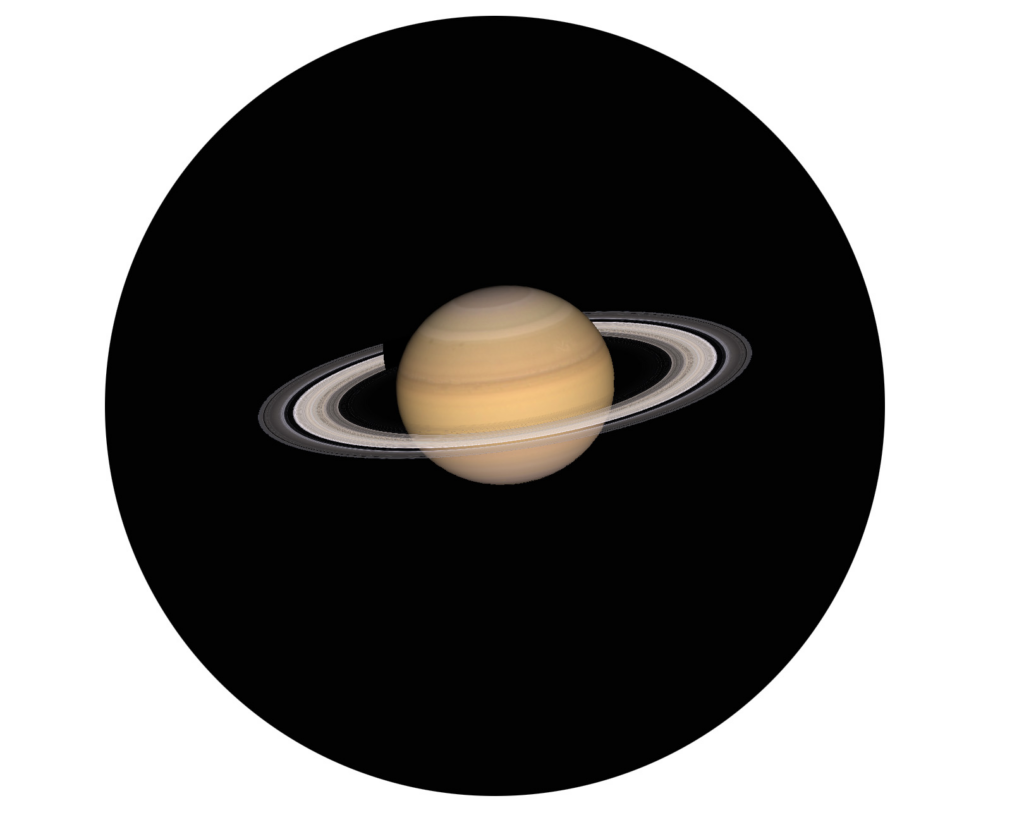 There's a fine partial eclipse of the sun on the morning of the 25th – but you won't see it unless you're in Europe, the Middle East, or western Asia. The middle of the eclipse is at 4:49 a.m. MDT, but at that moment — when the moon is in front of the sun — they won't rise for another 3 hours, until about 8 a.m. as seen from Utah. From Germany the eclipse happens around noon. We'll next see the moon beginning a day or two later when it appears as a thin crescent low in the southwest immediately after sunset.
In the days that follow, the moon moves approximately 13° eastward each night as it orbits the earth, passing each bright planet in turn, beginning with Saturn, but that's in November — a topic for the next Sky Report.
The center of attention this week is the planets.
Jupiter and Saturn appear early as the sky grows dark. Jupiter is the brightest object in the evening sky so you'll see it first, soon after sunset. (How soon? Look at it one night, mark its position relative to the horizon, and look there 10 or so minutes earlier the next night, and repeat. Try with your eyes alone and with binoculars.)
Saturn is one-eighth as bright as Jupiter, so it becomes visible some minutes later. (How many minutes, from your own observation?) Jupiter is in the southeast and Saturn is higher in the south. Jupiter is in Pisces, a constellation with no bright or even medium-bright stars, and from urban areas you won't see Pisces at all. Saturn is in Capricornus which has no bright but some medium-bright stars, but Saturn is as much brighter than the brightest stars of Capricornus as Jupiter is brighter than Saturn.
Mars rises around 10ish, and it's midway between Jupiter and Saturn in brightness. In complete contrast, it's in the middle of the winter Milky Way where it's surrounded by the sky's greatest concentration of bright stars. It's to the upper left of Orion, in eastern Taurus.
Jupiter and Saturn (but definitely not Mars) lie in the most boring part of the sky. When we look into the Milky Way we see endless treasures that delight amateur astronomers with telescopes, but Jupiter and Saturn lie below the Milky Way and there are few interesting objects in the background. The Milky Way arches almost straight overhead and you'll find many things to look at there, but the most interesting parts of the Milky Way are, in the early evening, below the southwest and northeast horizons, one part setting and the other about to rise. Enjoy lying on your back on a comfortable lawn chair while you scan the Milky Way overhead.
Only a few weeks remain to look at Saturn, especially through a telescope, before it becomes too low. With a good telescope you'll see the rings, tilted 14° to our line of sight, perhaps Cassini's Division which splits the rings, and an equatorial dark cloud band.
---
Stellar Vista Observatory provides portable telescopes and tripod mounted binocular kits on loan for free to residents and visitors in Kane County. Enhance your enjoyment of the night sky! For details or to request a loan, visit https://stellarvistaobservatory.org/discover-the-night-sky/ or drop in to the Kane County Office of Tourism.
The Sky Report is presented as a public service by the Stellar Vista Observatory, a nonprofit organization based in Kanab, Utah, which provides opportunities for people to observe, appreciate, and comprehend our starry night sky. Additional information is at www.stellarvistaobservatory.org. Send questions and comments to John@StargazingAdventures.org.
John Mosley was Program Supervisor of the Griffith Observatory in Los Angeles for 27 years and is the author of "Stargazing for Beginners" and "Stargazing with Binoculars and Telescopes". He and his wife live in St. George where he continues to stargaze from his retirement home while serving on the advisory committee for Stellar Vista Observatory.